Details

Category: SATA Disk On Module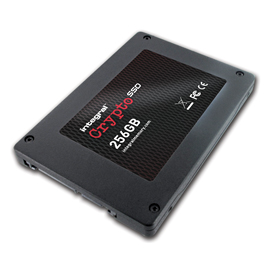 The Crypto SSD is the first fully encrypted Solild State Drive available from Integral Memory. 256-bit AES CBC encryption will keep your sensitive data safe.
Integral Memory's Crypto SSD SATA II 2.5" Drive is a Solid State storage product with capacities up to 256GB. The Crypto SSD is built from original MLC NAND flash from a major NAND flash vendor. The Crypto SSD comes with full BOM Control and a long life cycle and are built with the same Industrial build processes as our full Industrial SLC/MLC Solid State Drives. Custom ID and Preloaded Content are available on request.
Features:
MLC-NAND Flash Technology
Interface: SATA 1.5Gbps and 3Gbps
SATA Revision 2.6 compliant
TRIM option
S.M.A.R.T. option
Power management supported
64MB DDR Cache Buffer
Encryption Features:
256-bit AES CBC - FIPS 197 validated
Total drive encryption
Protected against brute force attack
Ruggedised internal epoxy resin coating to protect against physical attack
Easy to use administrator interface
Customisable user profile
Multilingual interface
Zero footprint GUI
Strong password authentication utilising 8-16 characters
Configurable unique ID to work with endpoint security software