Industrial Flash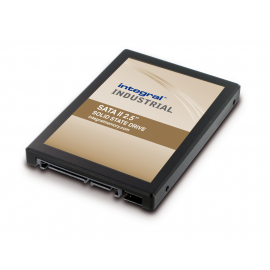 We supply a wide range of flash cards suitable for industrial and embedded applications with a variety of levels of physical tolerance, speed and intended applications.
Subcategories
Industrial Compact Flash

Although Compact Flash is one of the oldest flash memory formats, it's also the most ubiquitous in industrial and embedded applications due to its ease of use, high speed and robust construction. High end cards also have the benefit of being able to operate in IDE/ATA emulation mode as well as straight flash mode, making them an ideal choice for booting x86 based systems. Available in a wide range of sizes and physical configurations.

Industrial Secure Digital

Although ubiquitous in cameras and camcorders, Secure Digital also has a place in embedded systems due to its compact size, high speed and easy interface.

ATA Mode Compact Flash

For many embedded applications, the wide temperature tolerance and robust construction of Integral Industrial Compact Flash are simply not necessary but the ability to boot the card in ATA mode and a high MTBF are prerequisites. In these instances, ATA mode Compact Flash cards are an ideal, low cost solution.