Details

Category: SATA Disk On Module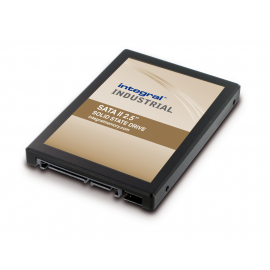 The Integral Gold (Au) Series SATA II 2.5" Drive has a fast MLC chipset, operating at industrial temperatures. For the best in reliability and performance, Gold Series Solid State Drive is the ideal choice.
Integral Memory's Gold (Au) Series SATA II 2.5" Drive is a Solid State storage product with capacities up to 256GB. The Au series is the only true Industrial temperature MLC SSD drive available and it is built from original NAND flash from a major NAND flash vendor. The Gold Series drives come with full BOM Control and a long life cycle and are built with the same Industrial build processes as our full Industrial SLC Solid State Drives. Custom ID and Preloaded Content are available on request.
Features:
Industry leading iTemp MLC-NAND Flash Technology
Interface: SATA 1.5Gbps and 3Gbps
SATA Revision 2.6 compliant
TRIM option
S.M.A.R.T. option
Power management supported
64MB DDR Cache Buffer